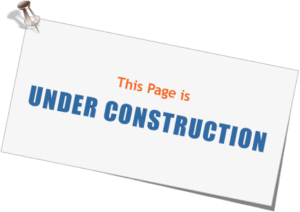 The overall socio-economic condition of common people is changing fast in Panchagarh following a faster growth of the tea sector. Local tea growers, chamber leaders and officials concerned opined that setting up of more tea processing industries, competitive markets at the grass roots for tea leaves, supply of natural gas and resolving problems like power crisis could accelerate the production of tea. At the same time, hundreds of Panchagarh females, who lived in utter miseries due to abject poverty for years together, are now changing their fate and achieving self-reliance by earning wages as plucking workers in the dozens of tea gardens at the officially recognized third Tea Zone of the country.
The growing tea sector in Panchagarh has ushered in a new hope for further enhancing the standard of socio-economic life and women empowerment, they said. The female workers are yet to get their just wages from the garden-owners as the growing tea-farming sector in the region has been facing manifold problems including present unfair prices of the tea leaves for the tea farmers. Presently, over 7,000 skilled and unskilled workers, mostly women, have been working in 246 tea gardens, including 18 big estates, 13 medium-size and 215 small-scale gardens set up on more than 1,815 acres of land in Tetulia and its surrounding areas, they said. Of them nearly 2,300 workers, mostly women, are working alone at the giant Kazi and Kazi Tea Estate (KKTE) at Tetulia which has earned reputation in both national and international markets by producing, processing and marketing the famous and most popular Mina Organic Tea and earning foreign exchange.
Small-scale tea farmer Mozahedul Hassan of village Dwarikamari in sadar upazila while talking to BSS said he has been growing tea in 7 bighas of land after selecting 20 bighas for the purpose and lifting 50 to 60 kg tea leaves every week from the garden.
Small-scale tea farmers Abdur Rahman of village Dorjipara, Esahaq Ali Mandal of village Pediagoach and Raju Mia of village Majhipara in Tetulia upazila and Motiar Rahman of sadar upazila expressed similar views to BSS recently. Development Officer of Panchagarh Regional Tea Board, Amir Hossain told BSS that there are tremendous scopes for expansion of the tea farming area in Panchagarh and Bangladesh Tea Board has been providing necessary trainings to the selected farmers and per hectare subsidy of Tk 14,000. Assistant Manager of TTCL Manjur Hassan said smooth supply of 220-volt power is required for processing and producing tea and the required voltage is not available most of the time, which compels using power generators that increases production costs.
According to Director of Small-scale Tea Farming Project and Director of Bangladesh Tea Board (Dev) Azharul Islam, the government has taken steps for expanding newer Tea Zones for further increase of tea production in the country to meet the growing demand.