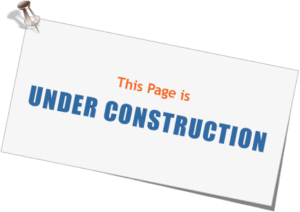 Kazi & Kazi Tea Estate, the first organic tea garden in Bangladesh, located in Panchagarh, are the untouched lands of Tetulia. Kazi & Kazi Tea Estate (KKTE) acquired this beautiful, scenic garden in 2000, & introduced a forefront concept that was transforming the way tea was perceived. They launched an organic farming methodology – the first in the nation.
The family-owned enterprise, which was founded by Kazi Shahid Ahmed, fused the old, tea-producing traditions with the new & created a process that although unexplored, was nonetheless beneficial for both the company and the community. The family, who believes in a natural and holistic form of living, situated this as their foundation. Dr. Kazi Anis Ahmed, son of Kazi Shahid Ahmed, said, "We don't see that there's an alternative!" As the only organic tea producer in Bangladesh, the company now manufactures bio-fertilizers and bio-pesticides on-site, a practice that various tea associations, including the Bangladesh Tea Board, recognize as the healthiest and safest option.
In a country inundated with over 150 tea gardens, Kazi & Kazi Tea realized their commitment & vision needed to establish a new, useful concept; one that not only served the company's purpose, but also benefited the community. Having the resources and ambition, the company now needed to determine their framework, and how they wanted to function.
Many of the social services created by the company, which include cattle rearing, organic farming awareness, safe hygiene distribution, health and recreation & adult education, are geared to raise the awareness and participation of organic farming among farmers, sellers, and consumers, & to alleviate poverty levels. These programs provide a healthy and progressive environment for all those involved. Kazi & Kazi Tea went as far as to recruit a batch of management trainees and offer them the option of becoming stakeholders. The laborers worked not only for a fixed salary or wage, but with the ability to take over small plots in which they could cultivate and experiment. Dr. Ahmed has high expectations, stating, "In the long run, we would be happy to try to extend similar stake holding to our workers, & become the first tea garden, or perhaps company in Bangladesh to have such a widely shared stake in an enterprise." The project is still relatively young to pinpoint its success, but the outlook is promising.
Progress of Kazi & Kazi can be measured in many ways; the most definite way is through their research and the methods they use to implement their learning. With Kazi & Kazi Tea, this means their ability to apply their knowledge in new, unique ways. Once they have created the necessary programs, the results need to be reviewed and improved upon. It is not enough to simply provide the assistance, the company needs to respond and elevate the working conditions.
According to Dr. Ahmed, the company is in the process of developing their own research center based on their own findings and practices. "We are now setting up a small research center called the Institute of Sustainable Development (ISD) in association with another affiliate, the University of Liberal Arts Bangladesh, to do original research not only on organic farming, but alternative, holistic models of living and development." The company hopes that ISD will link them to international scholars and scientists to attend a broader perspective.
Aligned with their aspirations and future is Kazi & Kazi Tea's product line, which is the final point & determinant of the company's efforts. Meena Tea, which was introduced in 2003 as the first organic tea produced in Bangladesh. The liquor's golden color and strength in flavor are the distinguished characteristics of the tea. In following suite with this successful brand, the company is looking to launch a small quantity of tea in packet loose leaf and tea bags, which will be sold though their affiliated organic outlet Meena Bazaar in Dhaka City, and other outlets or retailers. "We are also in the process of installing machines to produce organic green tea by early next year." These branded packets will be the first single-estate, pure organic tea marketed in the country, since their economy does not support such practices that wish to reduce the use of poly or plastic materials. Kazi & Kazi Tea is trying to package their products using jute bags and hand-made rough-hewn tea chests. "All of this is a unique and unprecedented effort in this market."
The company's objective goes hand in hand with their actions, and they are dedicated to maintaining high standards and ensuring superior quality. They are very hopeful about their future, and with their successful venture into organic tea, they have every reason to be. "Please remember, that while our vision is large and optimistic, we are a very, very young garden – only five years – and some goals are necessarily far off, but we are so energized, that much of it is already initiated," said Dr. Ahmed. Although the company is not doing any direct exports yet, they were able to sell their tea at Harrods in London in 2004, which has shown interest in continuing to carry the product for later 2005.
Reference: Tea and Coffee